We're always looking for talented, creative and passionate people to join our team.
Open positions
Excellent design, successful cooperations, common successes and interests are the aspects that define us at HID and that we bring to life for our customers, new employees and the international UX/UI design scene.

We want to provide you with a first insight into the work of a design agency at an early stage and at the same time prepare you for your future professional field. Therefore, we are offering you an Interface Design internship at the next possible date. The work location is either at our offices in Hamburg or Kiel.

At Human Interface Design we love design! We are passionate about creating human-centered and positively surprising interface designs that are critical to the success, innovation and livelihood of our customers. With our years of experience, we can provide you with ideal support and familiarize you with project-based collaboration with international customers. In our team, we work together as equals, take personal responsibilit and bring in individual strengths. Thus, we can offer you an inspiring internship as well as a true personal development.

Our ideal candidate:
- Studies in Interface Design, Interaction Design, UX/UI Design, Communication Design or a related field
- Sense for aesthetics and design projects of products and/or services
- First experiences e.g. in creating personas, user journeys, user flows, wireframes and prototypes
- First experiences e.g. in creating layouts, controls, infographics and icons
- Confidence in using programs such as Figma, Sketch or Adobe Creative Cloud
- Optimally, first insights into usability methods in order to involve users in the design process
- Strength in analytical thinking and the motivation to familiarize yourself with complex subject areas
- A good grasp of new tasks so that you can quickly get to grips with them
- A strong team spirit 

- Good presentation and communication skills 

- 6 months time 


Your benefits:
- A discerning and attractive internship in an inspiring design agency
- Responsible collaboration in current projects and small design teams
- Cooperation with international customers
- Support by experienced designers
- Flat hierarchies and cooperation at eye level
- Modern work environment
- Flexitime and the possibility to work from home
- Fair remuneration
Excellent design, successful cooperation, mutual successes and interests are the aspects that define us at HID and which we bring to life for our customers, new employees and the international UX/UI design scene.

In our team we offer you the position of Senior UX/UI Designer full-time at the next possible date. The place of work is either at our Hamburg or Kiel locations.

In addition to a keen eye for aesthetics and a feeling for interaction design, you have a high degree of empathy and the self-conception of a team player. You define the goals, requirements and quality of the projects holistically - we are enthusiastic designers and considered rejecters. You work closely and in partnership with all other disciplines and have a clear understanding of the importance of interface design for the success of our clients, for their innovative ability and existence. With your experience and knowledge you will take over the holistic process support of UX/UI projects. You bring in your talent to structure projects and agile work processes. You are curious and constantly willing to develop yourself and the team.

Your experiences:
- Love for the design of digital systems
- Several years of experience in UX/UI design of products and services
- Routine in common design methods
- Good software skills for expressing yourself creatively, such as Sketch, Figma, Adobe XD, Illustrator, After Effects or InVision
- Sense for intelligent information design
- Passion for the critical analysis of conventions and technical feasibility 
- Attention to detail - Branded interaction is a priority for us
- Experience in project management or project leadership
- Strong communication skills in spoken and written, in German and English
- Solid moderation and presentation skills

Benefits:  
- Cooperation with international customers
- Discerning and interesting projects from different industries
- Teamwork with experienced design experts
- Personal mentoring and targeted training
- Flat hierarchy and working on an equal footing
- Modern work environment with plenty of room for creative fulfillment
- Flexible working models
There's no current job opening that matches your qualification? We are always in search of creative minds and look forward to receiving your unsolicited application.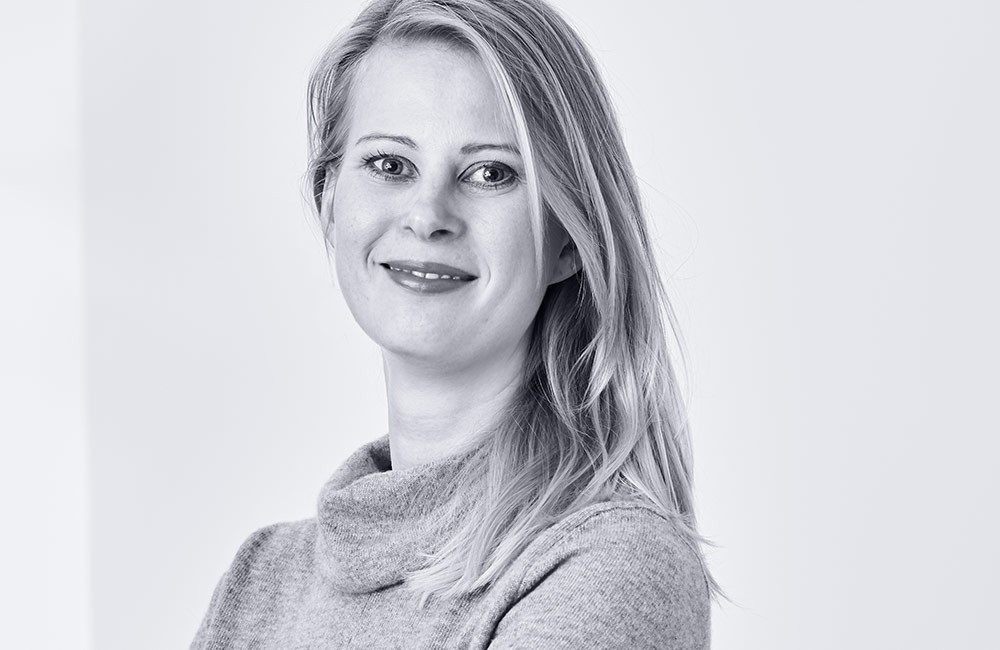 The most precious momentum at HID is our teamwork. What motivates us to give our very best every single day is our appreciative interaction and cooperation at eye level.